Peake CJDR is the dealership that, the residents of Sodus, NY, choose for their automotive needs. For that reason, we want to give back to the community and make sure it thrives.
   
A community grows stronger when its residents work to support one another. Whether this is shopping at local boutiques or participating in fund-raisers, engaging with the community helps it to flourish. And when you engage with the residents during activities in Sodus, NY, we can make new acquaintances and grow together.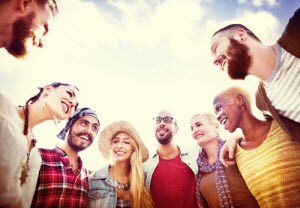 This community page serves as a hub for events in Sodus that you can attend. Because of how beautiful and lively our community is, there are frequent events occurring right in our backyard. As your local CJDR dealership, we want to make sure you don't miss out on the big events in the Sodus community throughout the year. So when you visit our community page, you'll find out what's happening in the upcoming weekends and find a new event for you and your family to attend without having to travel far.
   
The Peake CJDR community page serves as a destination where you can find ideas for things to do near Sodus, NY. Along with neighboring communities such as Wayne County or Rochester, Sodus is the home of many fun things to do throughout the year, and we want to spark some inspiration. We can help you find the perfect new date spot in town, where to buy the best summer attire, or a new running route for you. With all the things to do near Sodus, NY, there's no excuse for not taking advantage of the community's offerings.
   
When we interact and engage in the community, we're doing our part to support it. Below you'll find a number of events in Sodus, as well as new things you can do to stay busy and help our community flourish.