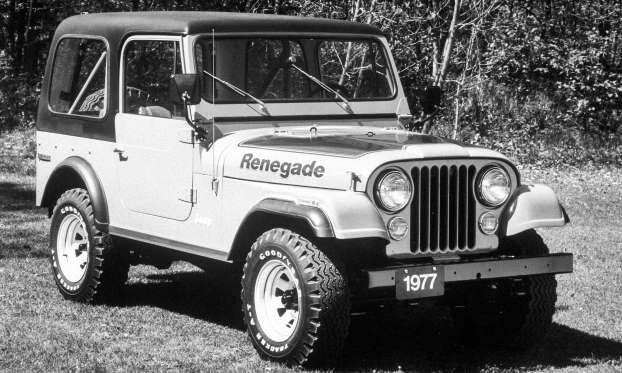 JEEP CJ: 1976-1986
The first major update of the CJ design in 20 years came with the introduction of the CJ-7 for 1976. The CJ-7 has a wheelbase 10 inches longer than the CJ-5, allowing room for an automatic transmission. (Production of the CJ-5 continued until 1983.) The CJ-7 was the first
Jeep
to offer an optional molded plastic top and steel doors.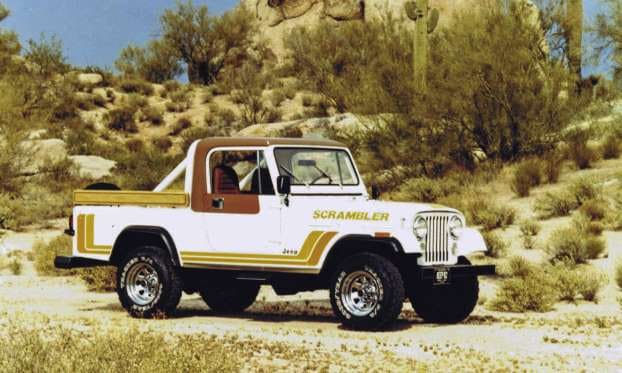 JEEP SCRAMBLER: 1981-1985
A pickup alternative to the CJ-7, the Scrambler is built on a longer 103-inch wheelbase with a longer rear overhang to increase cargo capacity. Known internationally as the CJ-8, the Scrambler is mechanically similar to the CJ-7 -- although a V8 engine was never available. The open-top pickup was offered with either a soft-top or a hardtop. Only 30,000 Scramblers were built, making it popular among collectors.