ATV, Snowmobile & Boat Insurance New York
You love trying new things and living an active lifestyle near Ontario, Wayne County, and Sodus, New York. So, before your next adventure arrives, make sure that you've covered your favorite recreation equipment in case of an emergency.
Well, luckily, Peake Chrysler Dodge Jeep Ram FIAT offers up plenty of ways to keep your ATV, snowmobile, boat, or any other type of fun-boosting machine in top-notch shape. To learn how you can insure your beloved boat with Peake Agency, let's dive into this handy guide!
Types of Recreational Insurance in New York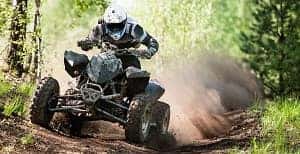 Now that you're preparing to hit the road with your ATV, Snowmobile, or boat in tow, you should start considering how to keep your equipment protected in case of an emergency.
After all, the terrain, snow, and waters can get rough, so it's important to know that you're covered if something unexpected comes your way.
Fortunately, the Farmers Insurance options available at our dealership help you get some peace-of-mind for your upcoming journey. Let's look at your options:
Boat Insurance Packages NY
While you're sailing the high seas, be sure that you're supported by an insurance policy that'll help you recover if the waves get a little choppier than usual. That's why our plans come with a multitude of choices that are perfect for any type of boat enthusiast or marine expert.
For example, the Marine Choice Elite Package offers up a number of different benefits, including things like Dinghy Coverage, Boar Lift and Hoist coverage, Loss Forgiveness, and much more. Opt for something like the Classic Package, which protects older boats from damage and keeps them performing at their best.
Plus, the team of knowledgeable insurance professionals at our dealership will gladly walk you through the other options available for you and your boat. That way, you can continue to enjoy your time on the water without worry.
Off-Road Vehicle Insurance Policy NY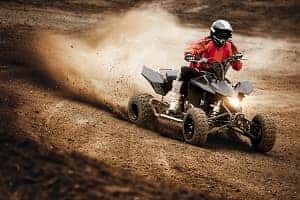 Ready to confront the snowy or rocky terrain in your ATV or snowmobile? Well, you'll find the perfect option for your insurance needs with our long list of options.
Thanks to our choice of packages that are all designed for your ideal way of adventuring, you'll confidently tackle the terrain. Some of the options available to you are:
Safety Apparel Coverage
Collision Coverage
Liability Coverage
Medical Payments Coverage
Coverage for Transport Trailers and more
On top of that, these coverage opportunities allow you to qualify for other discounts that could save you some cash, like a Multi-Policy discount, Safety Course discount, and more.
With these handy cost reductions, you'll feel even better about your choice to insure your ATV or Snowmobile so that nothing will prevent you from heading down the road on another thrilling jaunt.
Choose Your Insurance Plan Today!
At Peake Chrysler Dodge Jeep Ram FIAT, we're committed to helping you stay in pace with an exciting way of life near Ontario, Wayne County, and Sodus, New York.
And by choosing to learn more about your ATV, Snowmobile, and Boat insurance options at our dealership, you'll never be held back from your journey when the terrains or waters call your name again.
Don't wait to discover more about the choices available to you. Feel free to visit our showroom or contact Peake CDJR about our Farmer's Insurance selection today!