BusinessLink
If you do business around Ontario, Sodus, or any of the other communities near Wayne County, NY, then you know just how much you come to rely upon your work truck. And, if you own or lease a Ram, then you know just how reliable it is, especially in comparison to the other vehicles on the market.
With that in mind, why not consider Ram BusinessLink? It works just like it says on the official website. You'll get special treatment at dealerships with no fee to enroll. That means perks and benefits that help you and your business thrive. Finally, you'll reach your maximum potential today with BusinessLink.
Ram BusinessLink: Member Services
What different types of services will you enjoy as a member? From expedited appointments to free shuttle cars, there are so many. Here's a closer look at what to expect…
Next available bay service: Now, you don't need to wait in line any longer than you should.
Service all makes and models: We'll work on any vehicle in your fleet, even if it's not a Ram.
Loaner vehicles: When you purchase a new vehicle, you can sign a Complimentary Alternate Transportation Contract. That way, you'll never find yourself stuck without the tools you need.
Extended service hours: Sometimes, that important project simply can't wait. We understand.
Commercial vehicles in stock: When it's time to make a new addition to the lineup, we're here.
Dedicated account managers: With a single point of contact who's familiar with your business, you'll no longer experience the hassle and stress of explaining everything over and over.
Upfitter and bailment pools: Do you want to meet the specialists that you can actually trust?
Commercial financing: Businesses have vastly different needs than consumers. That's why we offer a commercial financing process that's vastly different than our personal financing process.
Ram Commercial Incentives: On-the-Job Incentives
But, that's not all. If you qualify, there's an entire suite of specials that you can take advantage of. We're talking about rebates like an equipment/upfit allowances of up to $1,000, a graphics allowance of either $500 or $1,000, and the choice between a 2-year lube oil filter service allowance or a 4-year lube oil filter service allowance. That's just another way that enrolling in Ram's BusinessLink gets things going.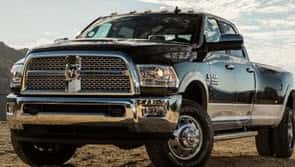 BusinessLink: Enrolling at Peake Is Quick & Easy
We know what you're wondering: If enrolling gets things going, then how do I get going on enrolling in Ram's BusinessLink? That's a great question; luckily, the answer is quite simple.
You just need to provide our team at Peake Chrysler Dodge Jeep Ram FIAT with one of the following pieces of information: business/nonprofit tax ID number, business entity federal/state income tax return, business incorporation documents, or state/county/municipal business certificate/license number.
Learn More About BusinessLink Today at Peake Chrysler Dodge Jeep Ram FIAT!
If you'd like to get in touch with us right now, it's easy. Just call us or stop by our showroom, ASAP.