Car Detailing
Ontario, Sodus, and the rest of Wayne County are home to plenty of fun destinations for the whole family to experience together. Located right on the shores of Lake Ontario, Wayne County is a gorgeous place to live.
You'll want your car to look its best as you drive across the county to all of these attractions, and you may be wondering, "where can I find car detail near me?" The answer is Peake Chrysler Dodge Jeep Ram Fiat, where you'll discover our service center, which offers a selection of car detailing services to keep your car looking brand-new for years to come.
Explore Wayne County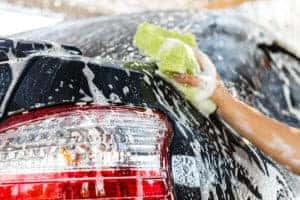 For stunning views of the area and a quick introduction to some local history, head to the Sodus Bay Lighthouse at Sodus Point. Located on the shore of Lake Ontario, this lighthouse is not just a historical feature, but it also offers a museum full of interesting artifacts. Volunteer tour guides will lead you to the top for a stunning view of the lake, and they'll tell you plenty of information about the history of the lighthouse. Come in the summer to see plenty of free outdoor concerts and enjoy the beautiful beach.
For a full day of family fun, head to Long Acre Farms for a unique and educational experience. This farm has been in existence since 1920, and became known as Long Acre because many of the crop fields were over a mile long. Today, the farm is best known for its Amazing Maize Maze®, a five-acre corn maze that draws thousands of visitors to the farm each autumn. For parents, the farm is home to the JD Wine Cellar, offering a variety of handcrafted wines and a tasting room. Keep the kids happy with a treat from the ice cream shop, and a variety of different activities to explore, such as go-karts, a playground, and a giant bounce cushion.
Car Detail near Me
If your car needs to be spruced up, you'll want to bring your car in to our dealership for one of our detailing services. We'll have your car looking like new again in no time, which will help extend the life of your car, and even increase its resell value! Here are some of the car detail services we offer:
Vacuum: We'll suck up all the sand, dirt, leaves, and dead bugs that get tracked into your car on a daily basis. Yuck.
Shampoo: A full shampoo of your car's upholstery and carpet is sure to eliminate any remaining hints of lingering unpleasant smells and stains from pets, children, or previous owners.
Exterior Detailing: This ain't no drive-through car wash. We'll provide your vehicle with a wash that gets it as clean as when it left the factory floor, including getting the wheels nice and shiny and removing tar buildup. We'll carefully polish and wax your paint job, giving it a dazzling shine and keeping it protected from the elements.
Fabric or Leather Protectant: Prevent unfortunate stains from marring your upholstery with a layer of protection.
Schedule Car Detail near Me
Think your car needs a facelift? Contact Peake Chrysler Dodge Jeep Ram Fiat today to schedule an appointment to get your car the detailing it needs. Soon, you'll be hitting the roads of Ontario, Sodus, and Wayne County in a car that looks like new.