Commercial Truck Center Upstate NY
Here at Peake Chrysler Dodge Jeep Ram FIAT, we're one of the premier commercial truck centers in Upstate New York-that means that we're one of the premier commercial truck centers for businesses in Ontario, Sodus, and the surrounding Wayne County communities.
Want to learn more about us? If so, then either keep reading or get in touch with us today. We'd be happy to give you more info!
Commercial Trucks for Sale
We feature dozens upon dozens of affordable commercial trucks for sale for your business, including models like the Ram 1500, Ram 2500, Ram 3500, Ram 5500 Chassis Cab, Ram ProMaster 1500, Ram ProMaster 2500, Ram ProMaster City, and many others. Regardless of what you're looking for, you can probably find it here! We have all the best trims, such as the very reliable Ram 1500 Tradesman.
If you'd like to browse our new work trucks inventory, you can do so right now on our website. We price everything based on the current market standards, so you can rest assured that you're always getting the value that you deserve when you shop with us. It's one more way to boost the bottom line!
However, if you prefer to look in person, you can do that, too. Just stop by our top-of-the-line Upstate New York showroom, and a member of our team will take you on a thorough tour. They'll answer any questions that you might have, especially regarding specs like horsepower, torque, towing, hauling, cargo, etc.
Remember, there's a reason that we're considered one of the best commercial truck centers in Upstate NY. Why not discover that reason for yourself? Why not find out exactly how we can be of service to you?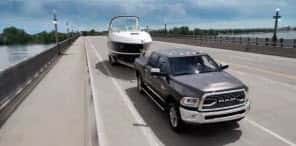 Ram BusinessLink Program
Best of all, our commercial clients can enroll in Ram BusinessLink, at absolutely no cost to you! You'll enjoy benefits like next-bay service, loaner vehicles, a free shuttle service, a dedicated account manager, financing expertise, extended service Hours, upfitter and bailment pool connections, unrestricted service, and, of course, a massive selection of commercial vehicles that's always in stock.
It's extremely simple to enroll. You just need to provide us with one of the following pieces of info: business/nonprofit tax ID number, business incorporation documents, state/county/municipal business certificate or business license number, or federal/state income tax return for an official business entity.
Learn More About the Different Commercial Truck Options That We Offer Here!
Do you live in Ontario, Sodus, Wayne County, or any of the surrounding Upstate NY communities? Are you a business owner who's interested in learning about nearby low-cost commercial truck solutions?
If you answered yes to either of the previous questions, then Peake Chrysler Dodge Jeep Ram FIAT is the place for you! It's very easy to get in touch with us today. Just call us on the phone or stop by our commercial truck center in person. We're excited to form a business relationship that'll last for years.