Farmers Insurance

While visiting our "One Stop Shop" at Peake Chrysler Dodge Jeep Ram Fiat. Make sure you take the time to visit Peake Insurance Agency, our in-house Farmers Insurance Office. Thinking about getting insurance, stop by for a free analysis at anytime to discuss your needs.
As your local Farmers® agent in Sodus NY, we help customers like you identify
the insurance coverage that best fits your needs.The process is straightforward and personalized to help assist our customers to better understand their coverage options. We offer the convenience of being "On-Site", located within the Peake Chrysler Dodge Jeep Ram Fiat Dealership. Our friendly, knowledgeable staff will leave you feeling assured that all of your needs have been met.
Give us a call at 
(315) 483-6916 
and We'll be happy to answer any questions you might have.
or
You can always email us at: Peake Agency Email

Missed us in the office? Take advantage of our available 24/7 customer service to handle all of your questions and concerns.



Don Lessord

Owner/ Lead Producer




Thad Peake

Owner/ Lead Producer


Auto Insurance




Home Insurance

 




Motorcycle Insurance




Recreational Insurance 

 

Umbrella Insurance

 


Business Insurance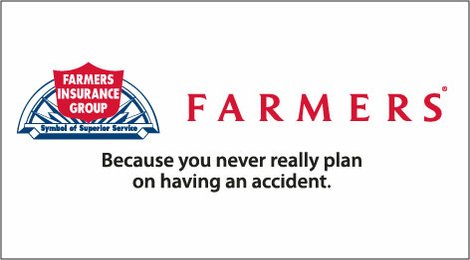 Do you need a Pre-Insurance Photo Inspection? As a Certified CARCO Inspection Center. We take the guess work out for you. The process takes about 10-15 minutes, with no added stress or cost to you, we perform the photo inspections here on site  with due diligence, using digital photography method.
Here's the Run down.
THE VISUAL INSPECTION: an authorized inspector examines the vehicle for options, anti-theft systems, and rust and body damage. Information is recorded on an inspection report form, along with the name of the insured, the Vehicle Identification Number (VIN) and a description of the vehicle.
THE PHOTOS: Three color pictures are taken of the vehicle: two at oblique angles to obtain a view of all four sides of the vehicle. The third picture is taken of the VIN label, which is normally found in the driver side door jamb.
 We strongly encourage you to call ahead for availability.
If you have any questions please feel free to call us!!