FIAT Dealer Sodus, NY for Sale in Sodus, NY
Between Rochester and Syracuse, you'll find the town of Sodus, NY. It's named for the bay of Lake Ontario on which it's located, the native word for which is Assorodus, or "silvery water." It's a great spot for a waterside home, and there's plenty of beautiful natural areas and parks to explore in the area.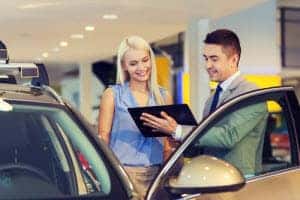 No matter where you're headed in the area, you'll need a great car to get you where you're going. You can find a fun and speedy vehicle to drive at the FIAT dealer near Sodus, NY, Peake Chrysler Dodge Jeep Ram.
Experience Sodus, NY
Once you get behind the wheel of your new FIAT, you won't just want to drive it home to Sodus from our dealership and leave it in the driveway. Take a spin around town to show it off! Here's a couple of our favorite places for you to stop by along the way.
Beechwood State Park is a wonderful spot to experience the joys of being along the shores of Lake Ontario. The park is 288 acres and the site of an abandoned Girl Scout camp, which is fun to explore. There's a long walking and hiking trail around this Sodus park, where you and your little ones or furry friends can get some exercise.
Sample some great wines at Thorpe Vineyard, a small local spot that's created some award-winning wines. There's everything from classic reds and whites to yummy rosés and sweet wines. All grapes are grown right on the Sodus property, which has a fabulous view of the lake. Head to the tasting room to try some wine made right here in New York!
Discover Your FIAT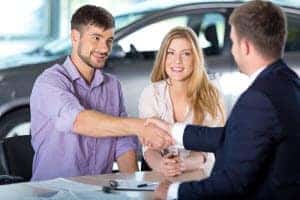 The FIAT brand is known for its adorable Italian coupes and sports cars, and you can find a great selection of models at our FIAT dealership near Sodus. Stop by our showroom to see what we have in stock or you can simply head to our website to look through our online inventory. Whether you're on the hunt for the sporty and luxurious FIAT Spider or a fun and speedy FIAT 500, you'll find just what you're looking for in our listings.
Take a Test Drive
Once you find a model that you like, you'll want to check it out in person at the dealership. Contact us to schedule a test drive and you can slide into the driver's seat to take the car out on the streets and see how it performs. Be sure to pay close attention to the little details that will affect your daily drives in the car, such as seat comfort, sound quality, and maneuverability.
Visit Your FIAT Dealer near Sodus, NY
Ready to find a FIAT that's perfect for your needs and lifestyle? Contact Peake Chrysler Dodge Jeep Ram FIAT today to ask any questions that you might have or schedule a test drive. Our team of automotive experts is here to help you find the car of your dreams!