Jeep Cherokee Dashboard Light Guide

Like every vehicle in the Jeep family, the 2019 Cherokee comes with a suite of dashboard lights that communicate vital information about its inner workings and performance to the driver.
These dashboard symbols may appear to alert you when there's a mechanical malfunction or non-essential feature in use, and it's important to understand the differences between these lights to ensure your Jeep Cherokee receives the maintenance and attention it needs.
Peake Chrysler Dodge Jeep Ram FIAT broke down some of the 2019 Jeep Cherokee dashboard lights in the guide below. If a dashboard symbol appears while driving through Wayne County, Ontario, or Sodus, use our guide to figure out what your 2019 Jeep Cherokee is trying to tell you.
Related Post: Jeep Dashboard Light Guide
Airbag Warning Light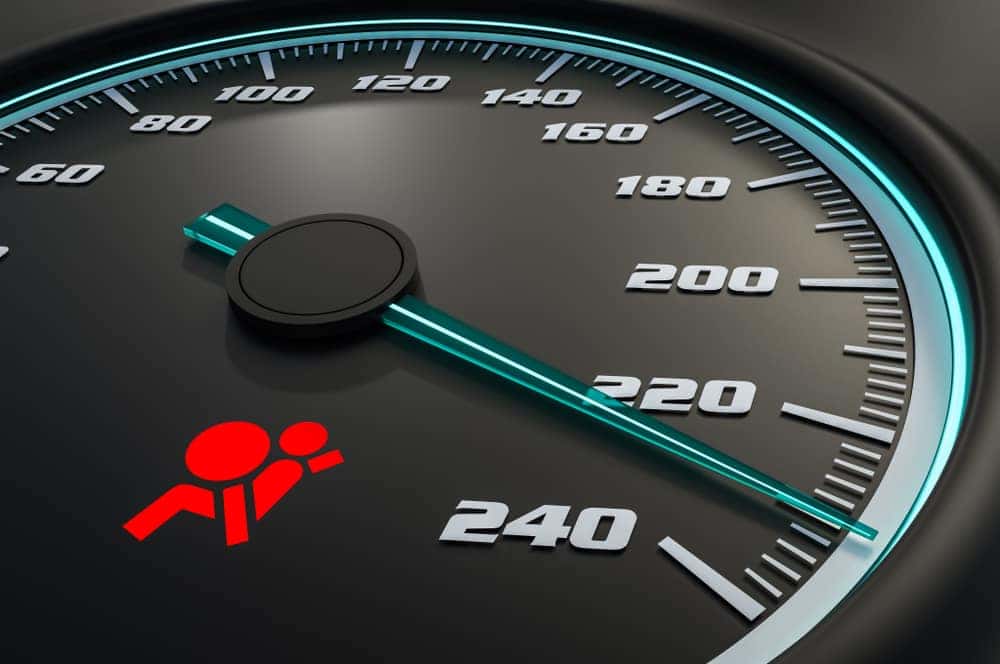 This light will appear for four to eight seconds when the Jeep Cherokee ignition is first activated. If the light stays on or reappears while driving, have an authorized Jeep mechanic inspect your airbag system as soon as possible.
Brake Warning Light
The 2019 Jeep Cherokee brake warning light appears as the word BRAKE and monitors a variety of functions, including brake fluid levels. If this light appears on your dashboard, make sure the Jeep Cherokee parking brake is fully disengaged. Otherwise, it could indicate low brake fluid levels or an issue with the Jeep Cherokee anti-lock brakes.
Oil Pressure Warning Light
The 2019 Jeep Cherokee oil pressure warning light looks like an oil can. It indicates low engine oil pressure and a chime will sound if it appears on your dash. If this warning light appears on your Jeep Cherokee dashboard while you're driving, pull over to a safe location and shut off the engine immediately. Until a certified Jeep mechanic fixes your engine, do not operate the vehicle.
Engine Temperature Warning Light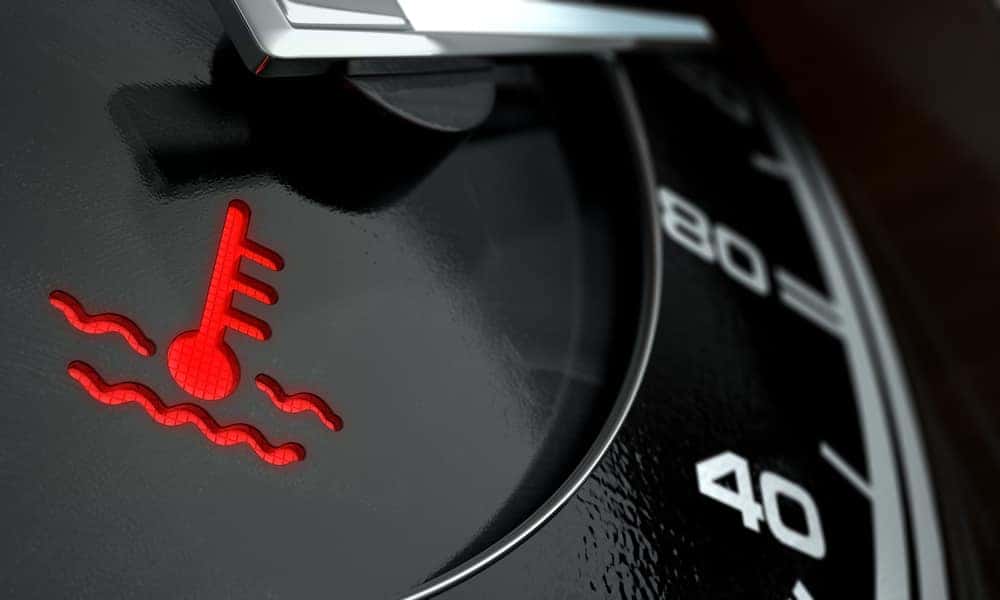 The 2019 Jeep Cherokee engine temperature warning light looks like a red thermometer with two squiggly lines under it. When it appears, the Jeep Cherokee engine is overheating. As the engine coolant's temperature rises and the gauge approaches H, this symbol will appear on your dashboard and a chime will sound. Pull over to a safe location if this symbol appears while driving and turn off the vehicle. Have a mechanic inspect your engine as soon as possible.
Charging System Warning Light
The 2019 Jeep Cherokee charging system warning light looks like a battery. It appears when a problem with the Cherokee charging system is detected. If it appears, turn off the interior lights, radio, air conditioning, and other nonessential features. Visit a Jeep service center immediately to have your Cherokee battery and charging system inspected and repaired as needed.
Service Your 2019 Jeep Cherokee at Peake Chrysler Dodge Jeep Ram FIAT
If any of these symbols appear on your 2019 Jeep Cherokee dashboard while driving through Webster, Wayne County, or Sodus, the Service Department at Peake Chrysler Dodge Jeep Ram FIAT is here to help. Schedule a maintenance appointment with us online, and our Jeep-certified technicians will repair your Cherokee and clear your dashboard.