Jeep Cherokee vs. Jeep Grand Cherokee
Although the roads near Ontario, Wayne County, and Sodus may serve up plenty of unpredictability, your vehicle shouldn't. Instead, you should meet those choppy obstacles with unwavering performance, outstanding strength, and lots of comfort, which is exactly what you'll find in either the Jeep Cherokee or the Jeep Grand Cherokee.
However, depending on your needs, one may be better suited for you than the other. Luckily, we're here to help you out with this 2019 Jeep Cherokee vs. Jeep Grand Cherokee Vehicle Comparison, created by Peake Chrysler Dodge Jeep Ram FIAT. No matter which of these iconic road warriors you choose, you'll confront every terrain with confidence.
Potent Performance for New Territories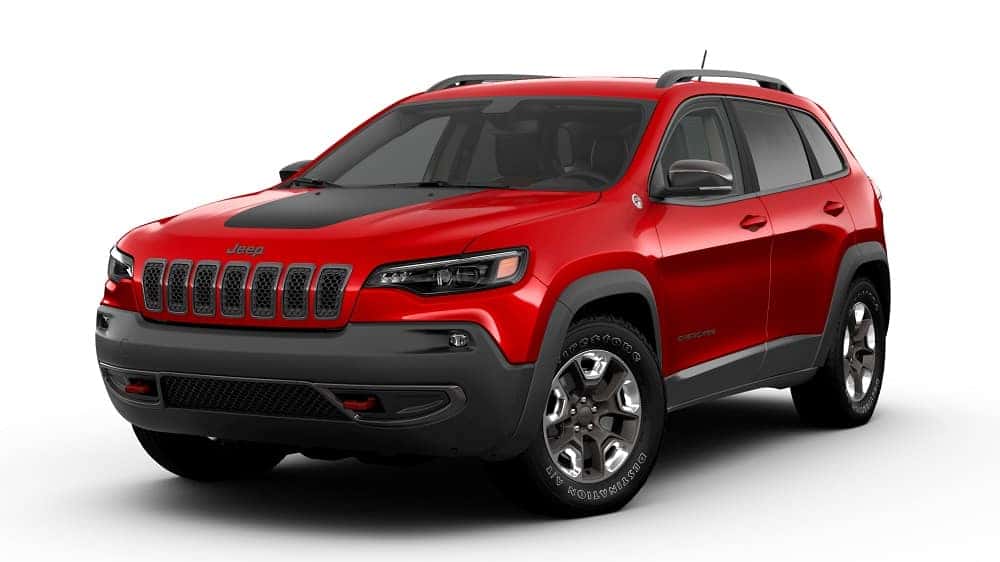 Staying in line with everything you have planned for your next adventure is essential. That's why the 2019 Jeep Cherokee and the 2018 Jeep Grand Cherokee serve up plenty of athletic power while you're on your way to your camping destination.
For example, the 2019 Jeep Cherokee arms you with an available 2.0-liter turbo engine, which surges along the road with 270 horsepower and 295 lb-ft of torque.
Plus, all that energy gets harnessed by the standard 9-speed automatic transmission, which provides smooth gear shifts no matter what kind of performance is required to dominate the road ahead.
On the other hand, the 2018 Jeep Grand Cherokee comes with a standard 3.6-liter V6 motor that grips the asphalt with 295 horsepower and 260 lb-ft of torque. All that muscle teams up with an effortless, 8-speed automatic transmission that'll match your driving habits in the blink of an eye.
As you can see, regardless which of these legendary crossovers you choose, you'll be equipped with all the power and road-handling authority required for those long commutes and off-roading journeys.
2019 Jeep Cherokee vs Jeep Grand Cherokee: Towing Abilities
Ready to hitch up that trailer and hit the road? Well, before you do that, you want to make sure that your SUV has the strength needed to haul hefty cargo.
Fortunately, both the 2019 Cherokee and the 2018 Grand Cherokee offer up plenty of pulling capability, so that you can bring along your boat or ATV during your next weekend getaway.
When properly equipped, the Jeep Cherokee has the ability to transport 4,500 pounds of cargo, while the Jeep Grand Cherokee can muster up the energy to manage 7,200 pounds of equipment. Thanks to those numbers, you'll never doubt your SUV's cargo-hauling aptitude.
Convenient Cargo Carrying
Of course, you can't consider your next road trip without thinking about the kind of storage you'll have inside your car.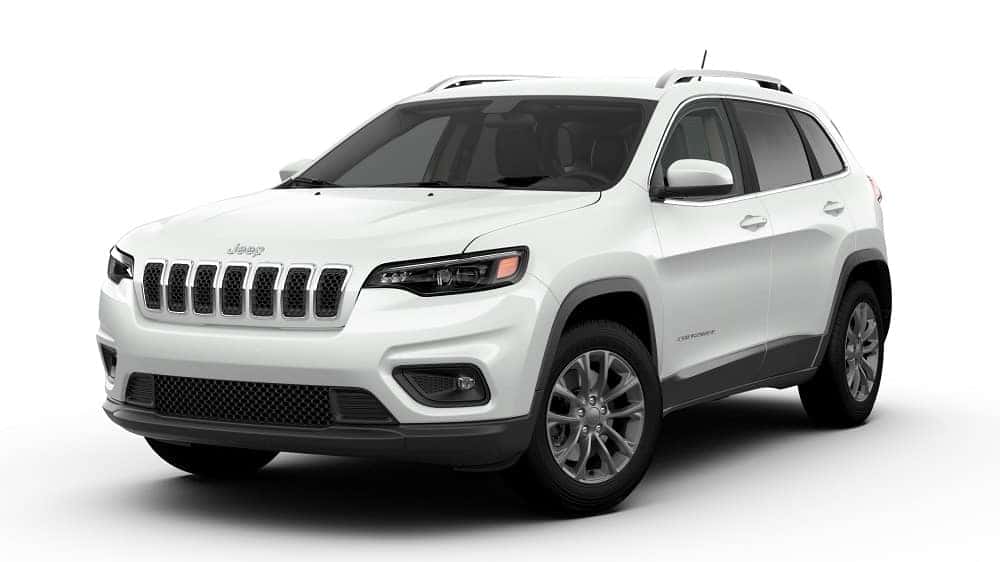 And, inside both the Jeep Cherokee and the Jeep Grand Cherokee, you and your loved ones will always have a place for your luggage, hiking gear, and just about anything else you need.
With the rear seats folded down, the Jeep Cherokee provides you with 54.7 cubic feet of cargo room for those mid-journey snacks and water bottles.
On top of that, the Jeep Grand Cherokee presents 68.3 cubic feet of storage capacity in the cabin. That way, you can carry some extra boating supplies with you while your SUV hauls your vessel down the open road.
2019 Jeep Cherokee vs Jeep Grand Cherokee Vehicle Comparison: Results
At the end of an exciting day, you want to celebrate your family's vacation with a jaunt along the roads of Ontario, Wayne County, and Sodus on your route home.
And, by opting for either the 2019 Jeep Cherokee or the 2018 Jeep Grand Cherokee, nothing will stop you from taking those road trip thrills up a notch.
To discover more about what both of these uncompromising crossovers have to offer, feel free to stop by the showroom at Peake Chrysler Dodge Jeep Ram FIAT or schedule your test drive today!