Jeep Dealer Sodus NY
Since its founding in 1925, Chrysler has made its mark on the world by growing to become one of the "Big Three" auto manufacturers in the United States. Chrysler owns several vehicle brands under its flagship brand: Ram, Jeep, Dodge, and FIAT, all of which are sold worldwide.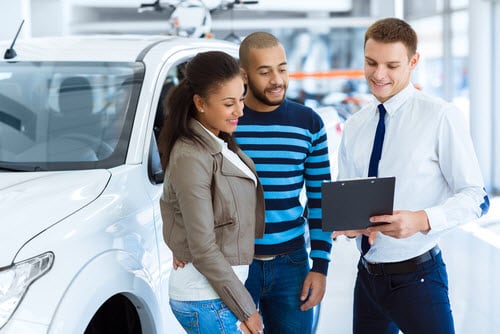 If you live in Sodus, NY, you know that there are plenty of fun things to do in the area, but you'll need a reliable car to get you there. Luckily, there's a Jeep dealer in Sodus, NY, where you can find a large selection of new and used vehicles to peruse.
Jeeps for Sale Sodus NY
As the premier Jeep dealer serving Sodus, NY, and the surrounding areas, you'll definitely find the latest models in stock at our dealership near Sodus, NY. Plenty of our most popular models are available, including the Jeep Cherokee, Jeep Wrangler, and Jeep Renegade. And with so many models under one roof, you're sure to find a style that's perfectly suited to your needs, whether you need a compact commuter car, a family van, or a heavy-duty pickup.
Our Jeep dealer near Sodus, NY, also carries a vast selection of used vehicles from all of your favorite car brands, so there's even more to see on our lot, especially if you're on a budget. Don't forget to check out our website for special coupons and deals to make your vehicle purchase even more affordable.
Jeep Financing Sodus, New York
Our Jeep finance center is available to assist you in getting the loan you need to purchase your new or used vehicle from our dealer near Sodus, NY. Our finance center offers car insurance, so you can sign up for car insurance right at the dealership! Our deep connections with lenders in the area allow us to find you the best deals on financing.
Even if you're worried that you have a low credit score, there are financing options available for you, so you can afford a new car. Simply fill out our quick online form, and you're guaranteed to be approved for a loan. We also offer help with refinancing current loans or adjusting the term of an existing contract, so you can feel comfortable and confident in your ability to stay on top of your payments.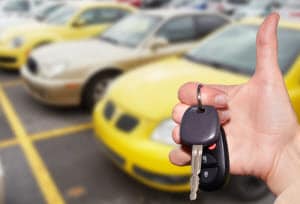 Use our online payment calculator to predict what your monthly payments could look like, and see which of our cars is best suited for your budget. Or, simply calculate the monthly payment you can afford, and our calculator will work backwards to determine the price of your ideal vehicle. If you're ready to apply for financing, the form is available on our website, so you can save time at the dealership.
Jeep Service Sodus, NY
Our service center offers some of the most robust services in the area, helping you keep your vehicle in like-new condition for years to come. Whether you need a basic oil change or tire rotation, or a more complex transmission repair, our team of highly trained technicians will diagnose and repair your vehicle quickly.
Routine maintenance is a breeze at our dealership near Sodus, NY, because you don't even need to make an appointment! Simply drive up to our dedicated Express Lane Service lanes, and a technician will be on standby to work on your car right away. For more complicated service or repairs, you can easily schedule an appointment online, so you don't even have to pick up the phone.
While your car is being serviced, we offer a free shuttle to get you anywhere within 10 miles of the dealership, and we'll even come pick you back up when your car is ready to roll. Need to get farther than that? No problem. You can reserve one of our loaner vehicles for a small fee.
If you want to make a quick DIY repair yourself, our Upfitz store is stocked with a huge selection of parts and OEM accessories, as well as running boards, hitches, lift kits, and more. In addition, we carry a variety of cleaning supplies and other vehicle maintenance necessities, so no matter what your car needs, you can make our dealership your one-stop shop.
Contact your Sodus, NY, area Jeep dealer today!