Oil Change Near Me
Time for a tune-up? If you're concerned with taking good care of your car, you won't want to leave it in the hands of just anyone when it needs to be worked on, even if it's just for regularly scheduled maintenance.
Here are some key facts for help you along when it's time to schedule your oil change to Peake Chrysler Dodge Jeep Ram FIAT in Sodus, NY:
How often do I need to get an oil change?  Although some people might tell you that there is a hard and fast rule when it comes to your car's maintenance, the fact of the matter is that there are many different factors, each of which can affect your car and its needs uniquely.  The type of Chrysler that you have is just the start. How hard you are on your car and the types of environments in which it's driven can also have an impact on the amount of time and miles that should trigger a new oil change in Sodus, NY.

 If your car is parked in the garage eleven months out of the year, it's obviously going to need a lot less internal care than a vehicle that goes off-roading in the mountains on the weekends.  City driving is much different than suburb driving when it comes to oil, brakes, and other parts of your vehicle, too.  The experts at Peake of Wayne County can help you talk through your daily habits and help you formulate a plan that's right for your car.
How will I know what kind of oil my car needs?  This is one of the perfect reasons for bringing your car to us when it's time for an oil change in Sodus, NY: you don't have to worry about the type of oil you need!  The expert team of technicians will know what's best for your car, and they'll make sure you're in good shape, but if you're just curious and want to learn more, feel free to ask away!  They're always happy to teach you what they know!
What if I've noticed a strange light, or my car isn't acting right?  Although the cause could be nothing at all, or it may be an indicator of something significant, you won't know until you have the technicians at Peake give it a look.  If you've noticed something that isn't quite right, let the team know when you schedule your oil change in Sodus, NY.  It's always bet

ter to be safe than sorry.

If you want to make sure that your car is taken care of with a high quality oil change in Sodus, NY, head down to see the team at Peake! Since this location is open six days a week, and they're available from morning until evening, you can stop in and get an oil change from the Chrysler experts that know what your car needs; and they know how to do the work the right way.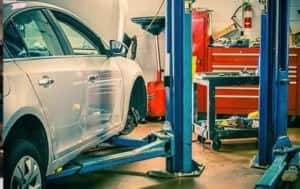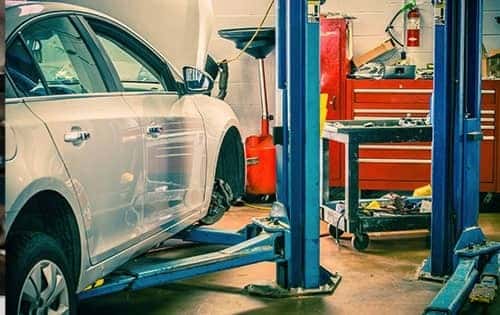 Sure, you could go "just anywhere: for your oil change, but "just anywhere" won't be an expert in your particular car. When it comes to the huge investment that you've made in your automobile, you want to make sure it's taken care of, and getting oil changes from Peake CDJRF is the perfect way to get your maintenance plans on the right path. The team at Peake is is here to help. Contact us today!