2019 Ram 1500 vs 2019 Ford F-150
Nothing gets the job done in the Ontario, Sodus, and Wayne County areas better than a powerful pickup truck. Even the light-duty models are incredibly strong with capability and power that leaves them a force to be reckoned with. While there aren't as many of these vehicles to choose from as there are sedans or crossovers, you still need to make sure you're getting the right one when it's time for an upgrade.
Just about every pickup truck has something special to offer, but the 2019 Ram 1500 and the 2019 Ford F-150 are both truly unique. Both have more than enough capability for your job sites, but only one can be best suited for your needs. Find out which one is right for you in this comprehensive 2019 Ram 1500 vs. 2019 Ford F-150 comparison from our team at Peake Chrysler Dodge Jeep Ram FIAT (CDJRF)!
Ram 1500 vs Ford F-150: Towing Capability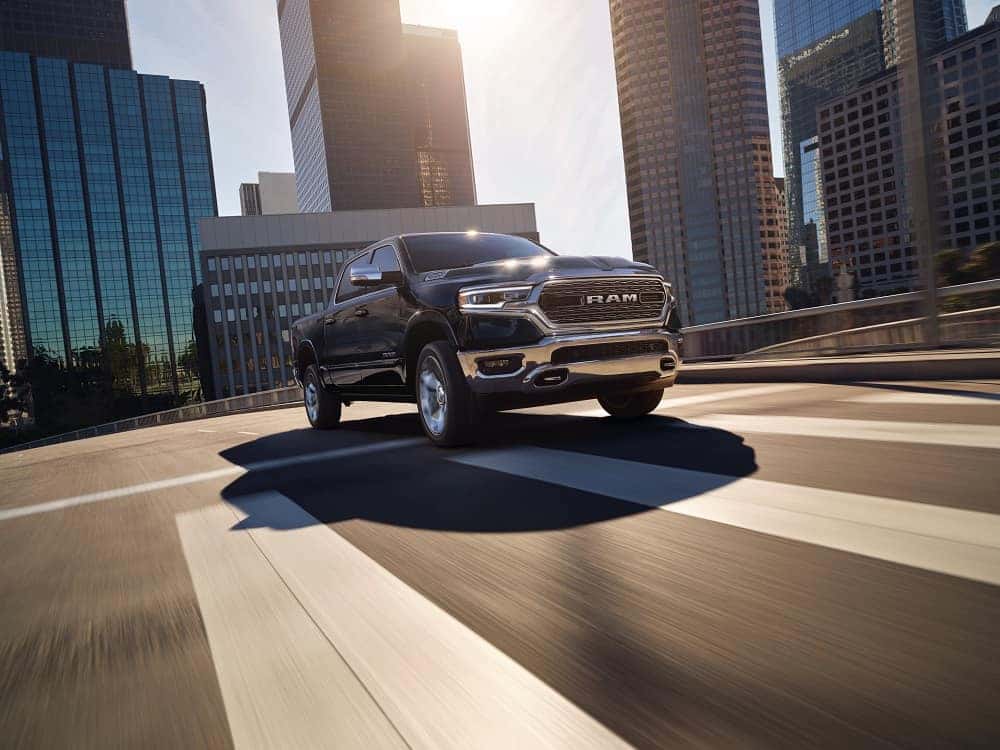 The most important aspect of any truck is towing capability, and both of these pickups provide more than their fair share. Even the base-level models have impressive towing capacities; the standard Ford F-150 with no add-ons and the least-powerful engine can still pull up to 5,000 pounds. On the other hand, though, the standard Ram 1500 can tow 6,250 pounds at minimum.
If you're looking to push your towing capacity to the limit, both of these vehicles will be able to provide more than enough power for you to do so. The F-150's limit is achieved with its 3.5L EcoBoost® engine, but it only offers 375 horsepower. Meanwhile, the Ram 1500's maximum towing capacity of 12,750 pounds is achieved with its 395-horsepower V8 engine. The F-150's V8 engine maxes out at a towing capacity of 11,600 pounds, making the Ram 1500 the clear winner in V8 towing.
Ram 1500 vs Ford F-150: Engine Power
You'll typically have a lot of engines to choose from with any pickup, but the Ram 1500 makes it simple with just three incredible options. On the other hand, the F-150 offers five options with varying levels of performance.
If you're looking to maximize horsepower, both trucks top out at 395 horsepower, but the Ram 1500's V8 engine can be outfitted with an eTorque feature. This handy add-on will boost torque up to 540 lb-ft while the F-150 never surpasses 470 lb-ft, even with its champion towing engine.
Ram 1500 vs Ford F-150: Efficiency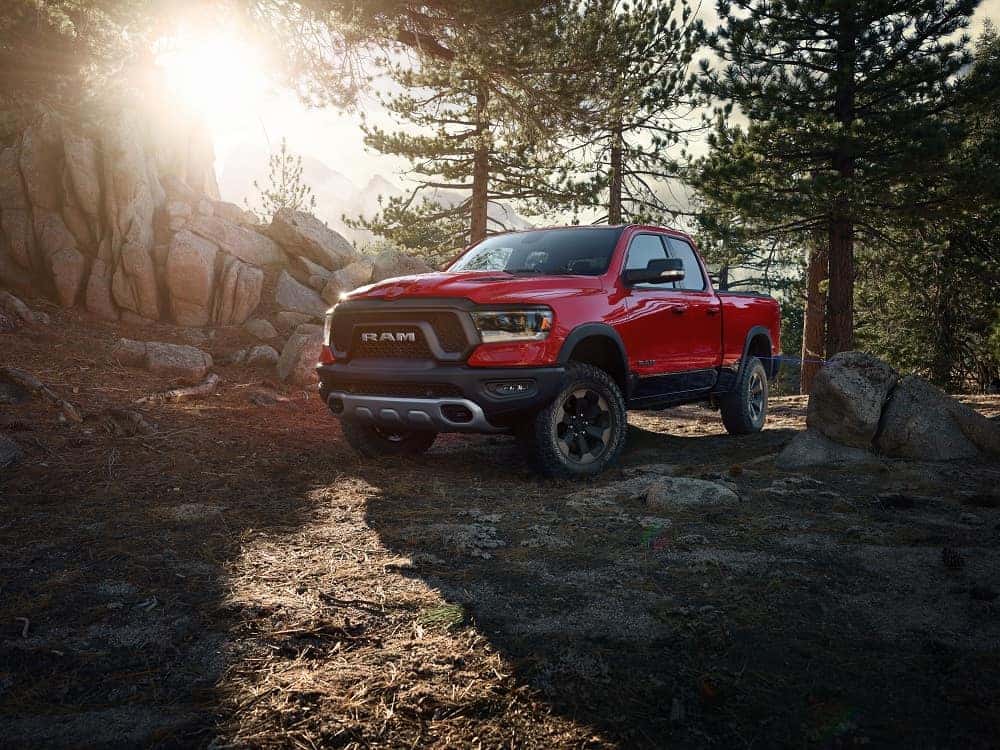 Work is hard enough, so it's important to increase efficiency whenever you can. Fortunately, the Ram 1500 was specifically designed to be more competent than ever. The F-150 has its aluminum construction going for it, which does reduce overall weight quite a bit, but the Ram 1500 takes it to the next level.
The aerodynamics of the Ram 1500 are state of the art, producing the lowest drag coefficient in its class. That's just the start, however, as Ram seemingly designed this truck to reduce drag as much as possible. An active air dam will activate at high speeds to reduce drag even more. Ram's class-exclusive air suspension system takes efficiency even further, lowering the entire truck as you reach highway speeds.
2019 Ram 1500 vs 2019 Ford F-150: The Results
Both trucks in our 2019 Ram 1500 vs. 2019 Ford F-150 comparison were impressive, but the new Ram 1500 simply has more to offer. You can't truly understand what it can do until you try it out for yourself, though, so head to Peake CDJRF to see it in person. Find out if you'll be happy driving it around the Ontario, Sodus, and Wayne County areas. Contact us today and take it out for a spin!