Ram Dealer Sodus NY for Sale in Sodus, NY
If you live in the Sodus, NY, area you'll know that it's home to some of the most gorgeous outdoor areas on the Lake Ontario shore. There's tons of family fun to be had in the parks and on the beaches at the lake's shore. To visit these great locations, though, you'll need a sturdy, reliable vehicle to get you around. Luckily, there's a Ram dealer near Sodus, NY, with a large inventory of trucks for you to choose from. Visit us today and test drive as many as you'd like.
Meet your Ram Dealership near Sodus NY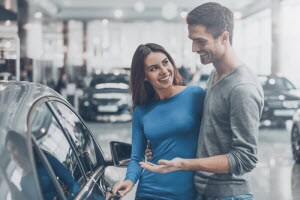 For more than 20 years, our dealership has been serving Sodus and the surrounding communities in New York. Our family-owned and -operated dealership near Sodus is driven by our dedicated employees, who have helped us to attain the Five Star Award, an honor given to Daimler Chrysler's top dealerships. We are proud to offer our customers the best service in the area.
Financing your Ram Purchase
Our car financing department is here to help you find the perfect solution for paying for your car purchase or lease. Regardless of your credit score, we have financing options that will work for your budget and lifestyle. Our strong relationships in the community allow us to shop around to find you the best possible interest rate for your loan. If you have an existing contract, we can help you to refinance and relieve your financial burden.
If you're worried about your low credit score, you can fill out our online credit application and get pre-approved before you head to the dealership. If you make at least $800 a month, we guarantee your credit approval, so you'll be driving home in your Ram truck in a flash! Our lending institutions even report your payments to all three credit bureaus, so you'll be able to rebuild your credit to a great score just by paying for your car.
Helpful Financing Tools
You can use our selection of online tools to help you understand your car loan even further. Our trade-in evaluator will help you determine how much your current vehicle is worth, so you know how much money you'll get toward your new purchase. Check out our guide to buying vs. leasing to help you choose which option is best for you. Our payment estimator can help you calculate what your monthly payments will look like, or you can work backwards and enter the monthly payment amount you can afford, and we'll provide you with a total vehicle price that will work with your budget.
Service at your Ram Dealer Near Sodus NY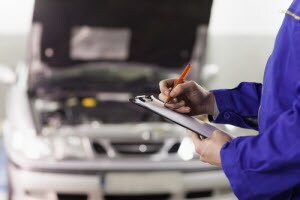 Once you've chosen a Ram truck that you love from our Ram dealership near Sodus, NY, you'll want to make sure it continues to run smoothly for as many years as possible. The best way to ensure that your truck lasts for a long time is to schedule regular maintenance appointments at our local service department. It's imperative to have your oil changed, your tires rotated, and your mechanics checked at the appropriate intervals.
It's extremely convenient to have these services performed at our dealership because you don't even have to make an appointment! Simply drive up to our express lane service, and a mechanic will be ready and waiting to work on your car. We always have free coffee brewing for our guests as well as free Wi-Fi so you can get some work done.
For added convenience, we offer a free shuttle service to any location within ten miles of the dealership, and we'll even come back and pick you up when your car is ready for you to drive home. If you need to drop your car off before or after our service hours, you can simply park your vehicle, fill out an envelope, and drop your keys in the key drop.
Upfitz Retail Store
The Upfitz retail store at our dealer near Sodus, NY, is the ultimate destination for all your vehicle's needs. For at-home vehicle repairs, we offer a massive selection of OEM parts and accessories so you can get your hands on the exact part you need, and be sure that it's of the highest quality.
We also carry a huge assortment of lift kits, trailer hitches and wiring, floor mats, rims, and anything else you'd ever need for your Ram truck. You can also purchase cleaning supplies and other merchandise at our store, such as hats and t-shirts, to show your Ram truck pride even when you're not behind the wheel.
Experience Sodus NY
Now that you've got a gritty new truck to drive, you'll want to take it for a drive and explore all that the area has to offer. We bet you love to adventure off-road into the outdoors. These are a couple of our favorite outdoor adventures to experience in Sodus, NY.
Head to Chimney Bluffs State Park to experience the incredible, unique geology. Lake Ontario's shores have created impressively massive earthen spires for you to hike and explore while experiencing gorgeous views of the lake.
Come for a hike through the nature trails or go fishing in the lake, and then hop into the bed of your new Ram truck to enjoy a picnic in the sunshine. Grills are available at the park, so bring something hearty to cook up. In the winter, the park offers snowmobiling, cross-country skiing, and snowshoeing trails to explore.
For even more outdoor fun, take a custom cruise with Captain B. on Sodus Bay and Lake Ontario. The boat offers canal cruises from Sodus Point, or overnight trips with a stay at a charming bed and breakfast. You'll be able to relax on the boat or dive into the crystal-clear waters for a refreshing swim in your brand-new Ram.  Contact us today to find out more.