Restaurant Insurance NY

If you're looking for an exciting and rewarding business venture in Ontario, Wayne County or Sodus, New York, opening a restaurant can be a great decision. While there are several important factors you should consider when opening your restaurant, the most important is protecting your business from multiple forms of liability, which is why you need to purchase restaurant insurance from Peake Agency.
Restaurant insurance can include several different policies, all of which can be important to the continued success of your business. Learn a little bit about restaurant insurance and find out which policies you may need to ensure your restaurant is shielded from liability.
Common Insurance Policies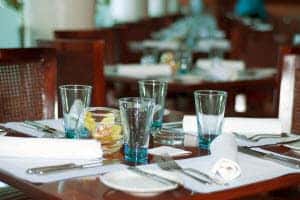 The term "restaurant insurance" is actually an umbrella term that includes a variety of insurance policies that are necessary when operating a restaurant. Learning about a few of these common policies can help you make sure you're choosing the right coverage for your business in New York.
First, you will need property insurance for your restaurant. This policy will make sure that your physical restaurant building is protected from damage caused by fire, lightning or wind. Your property insurance may also protect your restaurant's equipment.
Second, you'll need to purchase a general liability policy for your business. The purpose of this policy is to shield your restaurant from liability if one of your customers gets sick or is injured while visiting your establishment.
The need for some common insurance policies will depend on the type of restaurant that you are running. For instance, if your restaurant serves alcohol, you'll need a liquor liability policy so that you will be protected if one of your customers has too much to drink and harms themselves or another person. If your restaurant offers delivery services, you'll need automobile liability coverage.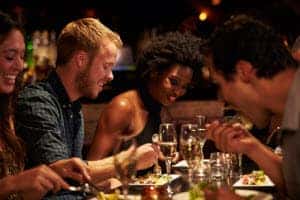 Other types of common insurance your restaurant needs can include workers' compensation, unemployment, fire and life.
Additional Insurance
If you're like most restaurant owner's, you want your business to be covered as fully as possible. Fortunately, there several additional forms of coverage that you can choose so that your restaurant is protected in every circumstance imaginable.
For example, you could purchase food contamination insurance, which will cover the loss of your restaurant's food supply due to a power outage. You could also invest in loss of business insurance. With this type of coverage, you may be able to recover income due to lost sales in certain circumstance. If you want to protect your business from natural disasters, you could purchase a specific peril insurance policy.
Pick Restaurant Insurance
If you have a passion for food and want to serve your community, opening a restaurant is an excellent decision, and as we have seen, one of the most important parts of starting your business is purchasing restaurant insurance. Find the restaurant insurance policies that will effectively cover your business today by stopping by Peake Chrysler Dodge Jeep Ram FIAT.
Peake Chrysler Dodge Jeep Ram FIAT is proud to help business owners from Sodus, Ontario and Wayne County, New York, fully insure their business, and our team can help you choose restaurant insurance that suits your needs. Contact us or one of our representatives today so that you can browse our policies and get a quote.