Mopar Service in Sodus
Hours:
Mon - Tue, Thu : 7:30 AM - 5:30 PM
Wed, Fri : 7:30 AM - 5:00 PM
Dealership Amenities
Mopar provides authentic OEM parts for your Chrysler, Dodge, FIAT, Jeep, RAM or SRT vehicle. We also offer OEM accessories and performance parts for your vehicle to make sure it's customized to your heart's desire.
Certified Technicians
We Have Early Bird Hours
Free WiFi
Goodyear Tires
Michelin Tires
We Offer Mopar Accessories
We Offer Mopar Performance Parts
We Offer Rentals
Saturday Service
Ask About Service Contracts
Shuttle Service Available
We Do State Inspections
Express Lube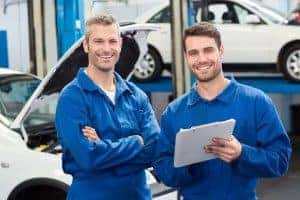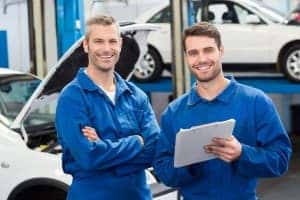 Servicing your vehicle is important to ensuring it's running in great condition for years. Whether it's regular maintenance or large repairs, you want to have your vehicle in the hands of a skilled professional to keep it operating at its best.
Here at Peake Chrysler Dodge Jeep Ram FIAT, we have technicians here that are fully equipped to help drivers in and around the Ontario, Wayne County, and Sodus area. Read on to see how we can help you keep your vehicle in great shape for as long as possible.
Our Available Maintenance Services
The first step to maintaining your vehicle properly is to keep up with your regular oil changes. If there's one thing you should make sure you do, oil changes will make sure you have a healthy engine. Luckily, our service center is fully stocked with a wide number of oils along with technicians that will take care of everything with ease.
Perhaps your vehicle is in need of a more extensive repair to the transmission or engine. We have the parts available to help and the experience necessary to get the job done right. No matter what kind of service you need, let us take care of everything and we'll have your car running well again in no time.
Available Car Detailing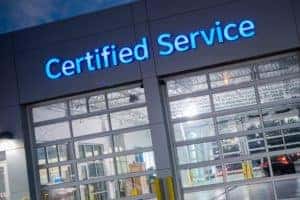 Perhaps your vehicle is in need of a good thorough cleaning, inside and out. Our car detailing service will have it looking stylish as ever as we perform a deep clean through every nook and cranny of your car. We'll start by cleaning off any dirt from your car's body, getting in there and revealing the full beauty of your car's original paint coat.
Once we're done with the inside of your vehicle, we'll get inside and start cleaning your car's cabin and vacuum up any dirt and crumbs. Once we've thoroughly cleaned up your cabin, we'll apply fabric or leather protectant to help prevent stains in the future.
Schedule a Service Appointment with Us
We love our cars and so it only makes sense to treat our vehicles with the utmost respect. That means giving them a little TLC every now and then–and our team at Peake Chrysler Dodge Jeep Ram FIAT would like to help.
If you're a driver near the Ontario, Wayne County, or Sodus, NY area looking for great vehicle service, schedule a service appointment with us today!