Tire Rotation Near Me
Sometimes it seems like there's so much upkeep with your car and so little time. However, regular maintenance, such as tire rotation, can be crucial to your car's longevity.
At Peake Chrysler Dodge Jeep Ram FIAT, we know that drivers in Ontario, Wayne County, and Sodus might need a little more detail about what exactly a tire rotation is, why to do it, and where to go for it. So, we've mapped it all out for you…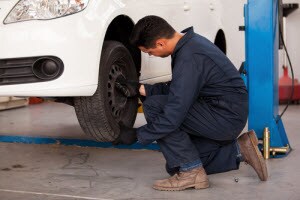 Schedule a tire rotation online!
What is a Tire Rotation?
When you drive every day, it takes a toll on the tread on your tires, essentially wearing them down to the point of needing a premature replacement. A tire rotation can prolong the life of your tires, and save you money in the long run.
A tire rotation means just that: rotating your tires. An auto technician literally takes the front tires and moves them to the back, and the back tires to the front, to opposite sides. For example, the right front tire would be moved to the back left wheel, and so on. This way, the treading wears out evenly and you maximize your tire's lifespan.
How Often Should I Have My Tires Rotated?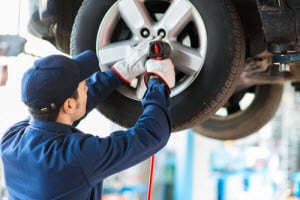 It's recommended to have your tires rotated every 3,000 to 8,000 miles-or, every time you get an oil change! That way, you know you're getting all of your routine maintenance done at once, and you know you're being consistent. Having your tires rotated is an easy, routine addition to your oil change.
Where Can I Get My Tires Rotated?
At Peake Chrysler Dodge Jeep Ram FIAT, we can help you with your tire rotation at our onsite service center. Our certified auto technicians will be able to service any vehicle, even if you didn't purchase it from us!
If you are in Ontario, Wayne County, or Sodus, give us a call today to see what we can do to help preserve your tire life, and save you a buck in the end! You can also schedule service online quickly and easily. We look forward to your business!