Upfit Shopping Tips
Every car owner in Sodus, Wayne County, and Ontario is different, so most of their cars end up being different in subtle ways. The rest of the cars are different in obvious ways, as the owners know how to customize them to fit their unique personality and needs. Something as simple as a tail light guard can prevent the umpteenth shattered light while also letting your car stand out from an identical make, model, and year in the same parking lot.
Other owners know they need to go all out to meet the demands of their jobs or passionate hobbies, adding on tow winches, roll bars, light bars, and more to work hard and play hard in the dirt. Of course, you can upfit your personal life with some branded Mopar, Jeep, Dodge, or Ram gear to complement your wardrobe or home décor.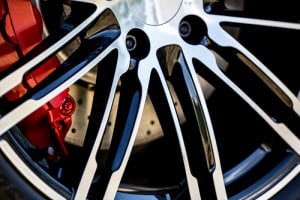 When trying to configure all these possibilities, vehicle owners like you might get a bit overwhelmed. Here are some pointers to help decide exactly what you want to meet your personal demands for functionality and aesthetics.
Consider Your End Goal
Your first step should not be to break out the latest aftermarket catalogue and start circling items. Although it may be tempting to hand-pick the nicest and shiniest objects available for your model, you could end up with a cacophony of parts that don't really work together toward one look or function. Start with what you want your car to do, including if you want it to turn heads in a certain way. Mentally sketch out how your vehicle would accomplish this through upgrades.
For instance, if you wanted your Ram truck to sit higher but also be easier to get in and out of, you could add a Mopar Performance Suspension Lift, along with step side bars. If you wanted your truck to protect your tools, you could purchase a tonneau cover, toolbox, or hard shell.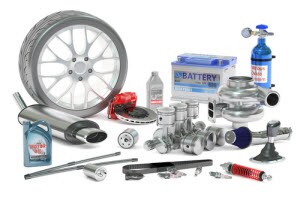 You could outfit your Jeep Wrangler with highly functional rock rails, a transfer case cover, and crawl-ready tires. Or, you could make it more fun-focused to hit the beach with a soft top, water-resistant seat covers, and a charming spare tire cover in the rear.
All these upgrade paths are viable and add utility and style to the vehicle, but typically work best as a complete package.
Research What's Available for Your Make, Model, and Year
At this point, you can start to dig into the accessory options that can bring your vehicle closer to your ideal, personalized ride.
Come Up with an Upfit Budget
Not everyone has a blank check handy to transform their vehicle into the perfect cruiser or hauler, so limit yourself by deciding on an end budget for your project. Remember, your budget can be broken up in stages, letting you add a few upgrades at a time. For instance, you can equip your Dodge Charger with a new in-dash stereo system, along with new instrument dials at the same time while the dash is being taken apart.
Use your budget with your goals to decide on a group of parts and accessories that provides the perfect fit.
Consult with the Aftermarket and Mopar Parts Experts at Upfitz in Sodus
When you have a solid idea of your budget, your goals, and the parts you may want, it's time to call in the experts. You can come to Upfitz in Sodus-located inside Peake Chrysler Dodge Jeep Ram FIAT-to find the best selection of Chrysler, Jeep, Dodge, Ram, and FIAT parts near Ontario, along with stylish clothing and home décor to complement your lifestyle.
Give us a call or come in today for help, recommendations, and advice for both choosing and installing the most premium parts and accessories for your vehicle.